Description
This easy-to-follow e-guide literally walks men through every aspect of personal grooming, wardrobe selection, dressing your body type, and much more; taking the guesswork out of creating the man you long to be. Marino's exquisite insight has helped countless men improve their image by giving them the necessary tools needed to succeed in today's world – a world with high standards and fierce competition.
Whether it's your personal or professional life that needs improvement, you won't be disappointed with the results you will instantly get from the MALE STYLE GUIDE. Put together in one amazing e-book, you will find everything you need to boost your image from the outside in; helping you become the confident, successful man you both want and need to be.
Here's What's Inside

Section 1: What is Image?
Section 2: Why is Image Important? Including: Dressing to Get the Job and Personal Brand
Section 3: But My Wife or Girlfriend Buys My Clothes
Section 4: The 5 Principles of Good Image, which also including Tattoo Tactics
Section 5: Top 10 Image Killers, including: Fashion Forward Over Forty and Travel SOS
Section 6: Out the Door Checklist with 30 Points of Analysis and Don't Sweat It!
Section 7: Wardrobe Must Haves, including: How To Buy A Man's Suit, Timeless T-Shirts, Underwear Choices, Jewelry, Vests, Gloves, Hats
Section 8: Good Grooming, including Hair Products, Hair Loss, Shaving, Facial Hair, Manscaping, Skincare, Fragrance
Section 9: Dressing For Your Body Type, including Dressing the the Heavy Guy, the Skinny Guy, the Short Guy
Section 10: Wardrobe and Wardrobe Preservation, including Shoes and Foot Care 101, In-Between Pants, and Belts 101
Automatic download is provided after purchase.
Review by Attraction Forums
I first observed Aaron Marino and his company, alpha m. Image Consulting, on YouTube. I found his videos to be immediately appealing, accessible, and helpful, and so I started paying attention. Aaron stands out because…
he always looks stylish, well-groomed, and attractive, even when he isn't "dressed up."
he looks and acts convincingly like a regular guy. You could run into Aaron in your everyday life, at the club, the gym, or the professional event. He'd look normal–he'd also just look plain good.
his mixture of developed fashion awareness and "regular guy" outlook strikes a fine balance. He's not trying to distinguish himself through knowledge of Milan runways or the most super-hip trends. He's simply a guy who happens to know about cuts, fabrics, threads, lines, and so on. But much like LS instructors, he's teaching steps that work for real guys.
he doesn't assume knowledge. He spells even basic things out. It's good to hear, even if you already knew.
In the same way that I'd been suffering a mild girl crisis until I discovered game, I'd been suffering a mild fashion crisis all my life. It wasn't that I felt I needed all the answers, or particular answers–I just lacked a guide, someone I felt I could trust and who was speaking to my needs. My closets are filled with a lot of items that aren't mistakes, necessarily–I just know they aren't me, and that I don't look edgy or particularly attractive when I put them on.
In one of his videos, Aaron led me to the single greatest clothing purchase I ever made: a pair of Frye boots. I'd already gotten a quick fashion primer from some PUA outlet or another, but the Fryes really took my developing profile forward. That was a year ago and they've been on my feet regularly since.
I still have a lot of areas to fill in, and since Aaron has been tops on every question he's commented on, going forward I'm going to solicit more in-depth advice from him. His YouTube videos are great, but each has a particular topic and focus. If you're like me and are in some sort of middle stage, where you know fashion basics but still lack guidance and answers, you're going to need some more help.
He makes available a variety of consulting packages through his company, but I wanted to start with the basic primer: his Male Style Guide.
His primer at the beginning of his guide spell out where he's coming from. Much of it will have LS instructors and students nodding.
_________________________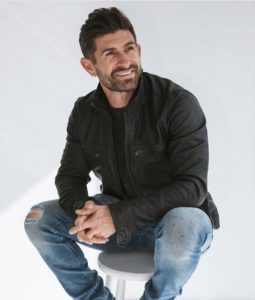 "As a whole, we as men have done a poor job in terms of analyzing our image and personal presentation. Is it that we just don't care about how we come across? I don't think this is the case. I believe it is an inability to look at ourselves through the eyes of others. One of the toughest things a person can do is look in the mirror and analyze themselves with a critical eye.
Image is so much more than what you see in the mirror from the chest up. Image is the entire presentation or package that you are bringing to the table and the world. The way you put yourself together, and the way in which you carry yourself, is paramount to just wearing a cool pair of shoes. Remember, image is the collection of the nonverbal cues and communication you convey, day in and day out.
Some cues or habits are so engrained in your movements and psyche that you wouldn't be able to identify them if you were hard pressed to do so. Others are easily identifiable and changeable, such as your hairstyle. Yes guys, your hair is communicating to people! Other non verbal communication includes, but is not limited to: grooming, wardrobe, eye contact, posture, hand shake, smell and even your breath."
_________________________
Guys who are cultivating their game are hammering away at the hard stuff–inner psychology, projection, value, etc. Often they're trying to rewire ingrained aspects of themselves. It's hard work! Why not take care of the easiest stuff first, and give yourself a little boost? When I first got interested in game, dress and image were the first matters I cleaned up, and it made an instant difference. It also smoothed out the rest of the process.
The Guide overall is meant to catch up the guy who needs serious help–who lacks any real fashion awareness or concept, who maybe can't match his belts to his shoes, lacks wardrobe basics, or routinely commits image-destroying fashion mistakes. It's only twenty-three pages and it is easily digestible. It's a good prompt on basic points–the idea of a good image and what contributes to it, a coverage of wardrobe essentials, and a checklist of aspects of appearance of which to be aware.
The Guide is everything it's advertised to be. And Marino remains my go-to voice and example in his area of expertise. I'll be signing on for consulting services from him in the future so I can finally get all my image insecurities resolved and stand out confidently in the crowd.
~rhettro84